Using ThingLink on Facebook gives you a unique way to engage your readers and make them spend more time with your update. In this post you will find 4 ways to use ThingLink on Facebook, including interactive product images, unboxing videos and 360 degree tours.
1) Product Marketing & Product Deconstruction Posts
STATE Drinks creates an interactive image that breaks down their beverage's key selling points with text annotations, as well as a video clip for why you should use STATE for sports hydration. Additionally, this brand drives followers to their four main social media accounts (YouTube, LinkedIn, Instagram) by using ThingLink's social media tags.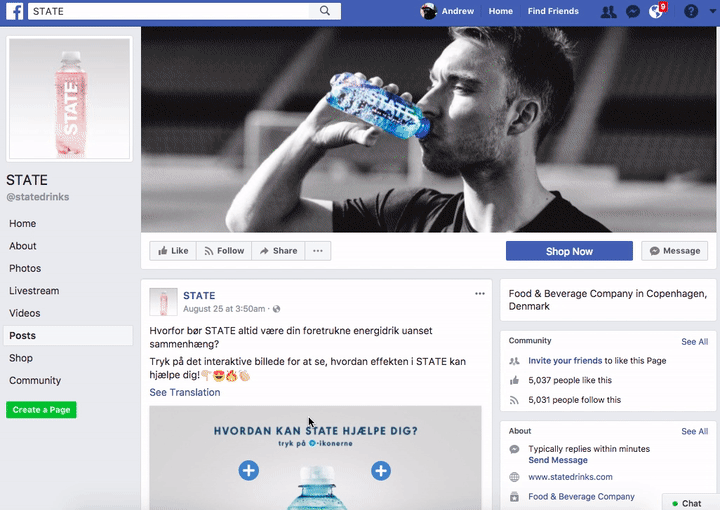 2) Interactive 360/VR Tours Posts
The British Embassy in Vienna builds a 360/VR tour of a historic landmark that Facebook viewers can explore directly from a post. Clicking on the hotspots will reveal video clips about the location and additional factoids. Most importantly, clicking on the arrows brings viewers through a series of 360 images.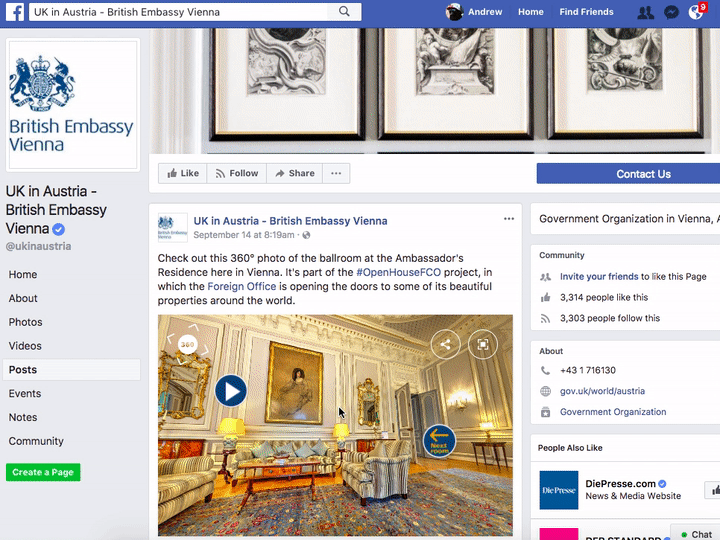 3) Shoppable Image & Video E-commerce Posts
"Unboxing" videos are a growing social media trend and much of this success is attributed to how products are presented to their audience. These fun videos include a host unveiling each product to show key attributes, which entices the consumer to click-through, learn more and purchase products. CLC uses ThingLink to layer interactive hotspots onto each of the products appearing within the unboxing videos. This strategy allows the consumer to get to the product with ease and make a purchase with fewer required clicks.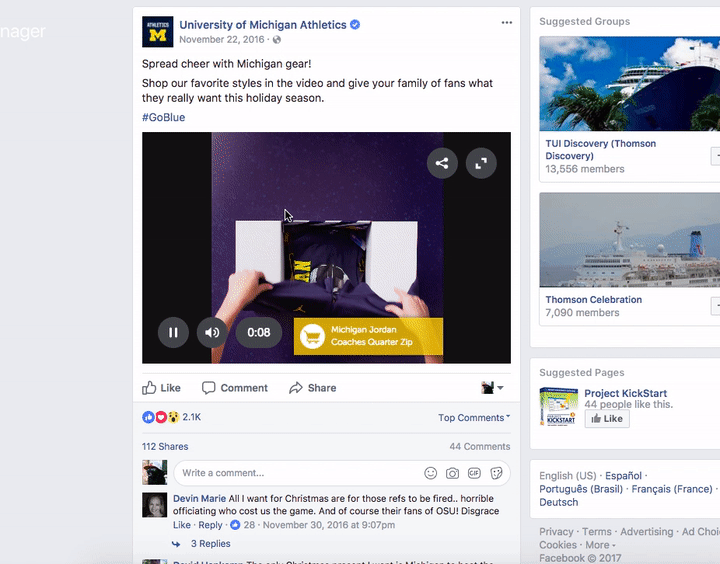 4) Interactive Facebook Tabs
One of the most underutilized features of Facebook are "Facebook Tabs". These tabs allow you to embed a full page piece of media that mimics a website landing page. Tabs are valuable because they let you utilize more page real estate and you aren't contained to the size dimensions of a Facebook post. Adding a ThingLink tab to your Facebook page can be just the boost you need to separate your page from the rest of the pack. While timeline posts can be both attention grabbing and engaging, they are quickly replaced by newer, fresher content on your followers' timelines. With a ThingLink tab on your Facebook page, your content is always easily available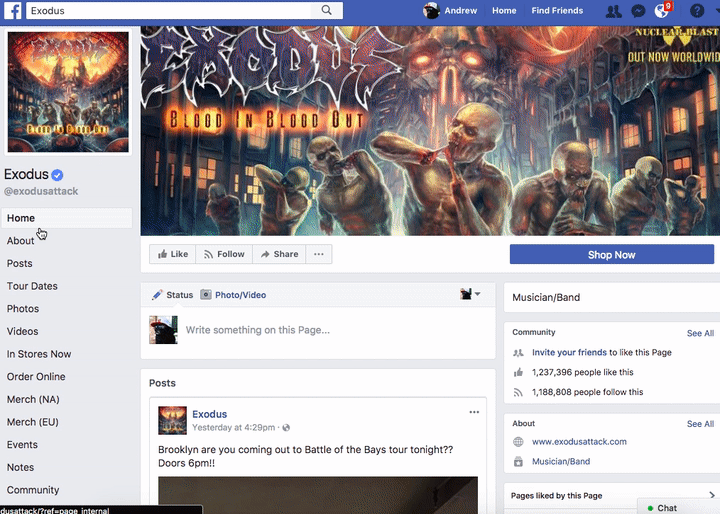 ---

Want to learn more?
Click to schedule a 20min screen share demo with me at a time of your choice to learn how to create interactive Facebook posts. Or, email me directly
andrew@thinglink.com
.
Want to start try ThingLink?
If you are ready to begin creating interactive content for your brand or client, click the blue button to purchase ThingLink Professional.