Channels are a little known ThingLink feature that can have a seriously large impact on your content. Instead of sharing one great image, Channels let you combine your work into a collection of interactive media. Simple to create, these clean and beautiful slideshows take you beyond interactive images, to interactive lookbooks, galleries and more!
Let's explore some different ways to use Channels to bolster your media.
---
1. Capture an entire collection of products
A Channel can be embedded just like a regular image, making it ideal for showcasing many related products. In this example from a furniture company Isku, they've created a channel with assorted products to display together on their website. Instead of forcing their shoppers to open several tabs while they browse, shoppers can easily flip between options. Buyer and seller both win when users don't experience what I like to call 'tab fatigue.'
2. Create a virtual tour
Since you control the content and the flow, a Channel is the perfect way to build a virtual tour of a space. Symmes Maini & McKee Associates, a design firm, uses a ThingLink Channel to give a tour of the incredible work they did at the GoDaddy Corporate Headquarters. Potential clients can easily explore the space, complete with interactive additions that provide the details viewers want.
3. Make a listicle interactive
If there's one word to describe the biggest trend in digital publishing today, it's 'listicle.' The list based article (often times bolstered with lots of images) has been picking up steam and shows no signs of flagging. Distinguish your top ten coverage with an interactive channel that lets readers explore not only the list of topics but also each individual piece with interactive tags. Here, The Urbanite shares the best outdoor patios on the Detroit River with their readers. A channel provides an easy mechanism for exploring the list and interactive tags describe the venues.
---
How to make your own Channel
Building your own channel is easy!
First tag any images that will go into the channel just like you would a normal image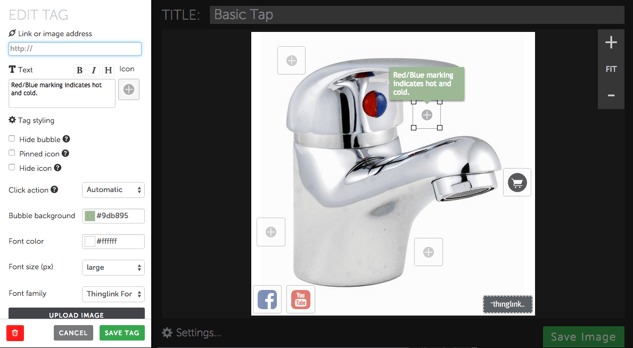 Next, click the POST button on the image that should show first in your Channel. In the pop up name your new Channel and click create.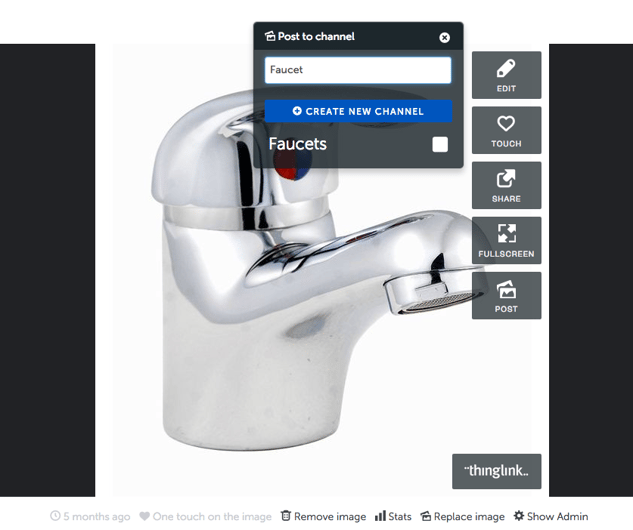 After the name appears, check the box to the right.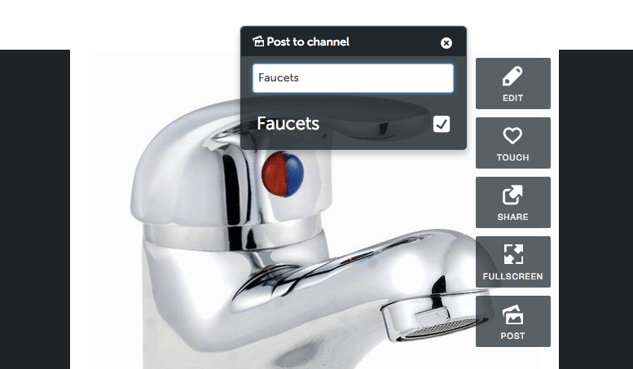 On all subsequent images just check the box, the channel already exists.
When your channel is all filled and ready to go, navigate to your profile and then to the Channels button. Click on the Channel you wish to embed. In the channel, view it as a slideshow. Lastly on the channel click the share button to find your embed code. Embed the channel like you would any other ThingLink image!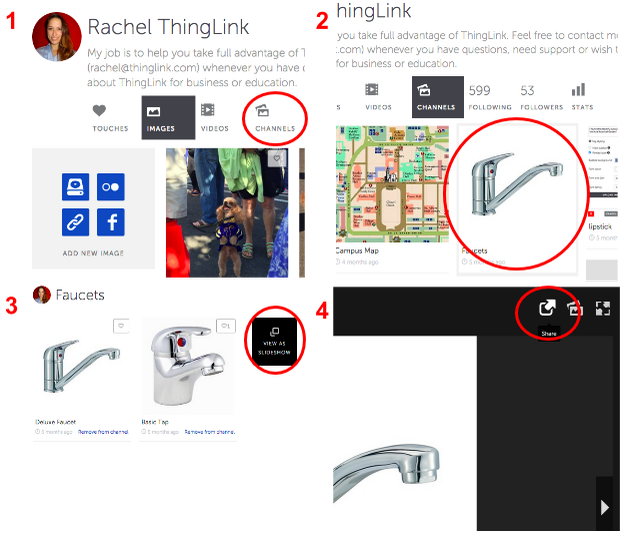 That's all there is to it! Your channel is ready to embed on your own website.
---
Want to learn more? Schedule a free demo with the ThingLink team.