ThingLink user: DERTOUR - BOO! It is Halloween and at the Europa-Park theme park and resort! Seeking to create a stunning, visual experience to bring their website content to life, DERTOUR creates an interactive map featuring many great attractions in the theme park that guests can experience. Interactive content is the ideal solution for communicating, educating, and reeling in your audience within landing pages as we see in this example. Behind every pumpkin hides one of the fantastic Halloween highlights awaiting guests at Europa-Park. Just click through, be amazed - and with a little luck even win free tickets. Our tip: turn on the sound!
Want to create something similar for your editorial and marketing content? Explore some of the tips and new features that were used while creating this memorable interactive experience.
1) Tag animations: tag animations make it easier for viewers to see the icons they are supposed to interact with in your ThingLink. When you open the editor and go to image settings, you will see an option to turn on "Tag animation". This makes the icons to pulse every 5 seconds. View the map below and notice the pumpkins pulse.
2) Audio within tags: you can directly upload mp3 files from your hard drive, or record directly within the editor (NEW feature) to add an extra level of immersion within your interactive experience. Click on the pumpkins below to hear the spooky sounds accompanying the tags.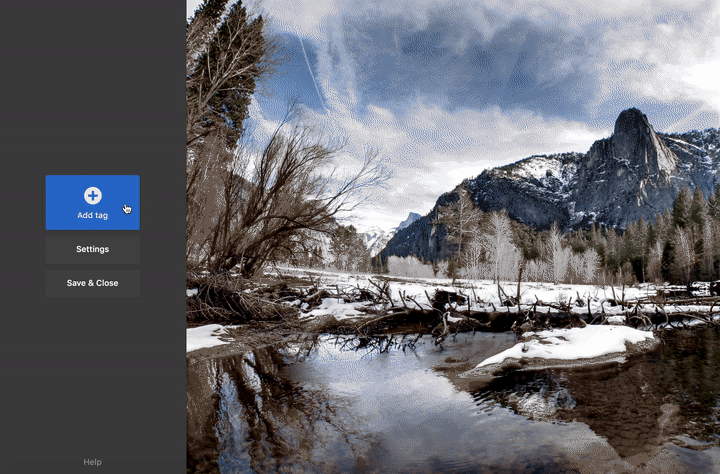 3) Custom icons and colors: you can customize the look and feel of your tags by setting a color theme within the editor settings. Additionally, custom icons are the perfect way to make your interactive content more attractive, or meet a certain objective. In the map below, DERTOUR uses pumpkin icons since it is a Halloween themed piece of content. Tip: if you are uploading custom icons make sure they are SVG files. We only allow SVG icons because they guarantee a fully responsive user experience on mobile, tablet and desktop when compared to PNG icons. Click here to learn more about uploading custom icons.
4) GIFs, GIFs, GIFs! this is a simple tip, but notice that some of the images within the tags below include subtle motion (a hand coming out of the ground, a spider crawling on a web, and a creepy pumpkin growling). GIFs are a fun and engaging way to bring your interactive content to life and they add a unique dimension. ThingLink supports GIFs within tags, as well as the actual background image file.
Want to improve your marketing or eLearning content engagement with ThingLink?
Click to schedule a live screen share demo with me at a time of your choice to learn how to create an interactive map experience like DERTOUR

.

You can also email me directly, andrew@thinglink.com.
Don't have time for a live demo?
Watch this recorded demo that goes over project ideas, how to make a ThingLink, as well as account recommendations.