Creator: The Gantry
Description: One sheets are a very common tool for brands, teams, or even individuals to introduce themselves to their audiences. Check out this example from The Gantry who makes their one sheet interactive with music videos, top songs, and links to social media profiles. This one sheet now houses all you need to know about the band in one sharable, viral unit.

Special mention: Share your interactive one sheet into a Facebook tab as an introduction to yourself just like The Gantry. Also, use custom icons to drive audiences to specific social media profiles or accounts. In this use case we see SoundCloud, Facebook, Twitter, Instagram, and YouTube are linked.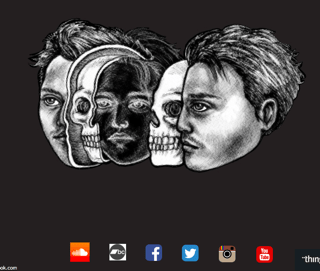 ___
The next featured image/video of the week will be chosen on Friday. Have a great example? Send your suggestion to social@thinglink.com.
Want to learn how to create a shoppable image like The Gantry? Schedule a demo with one of our experts!