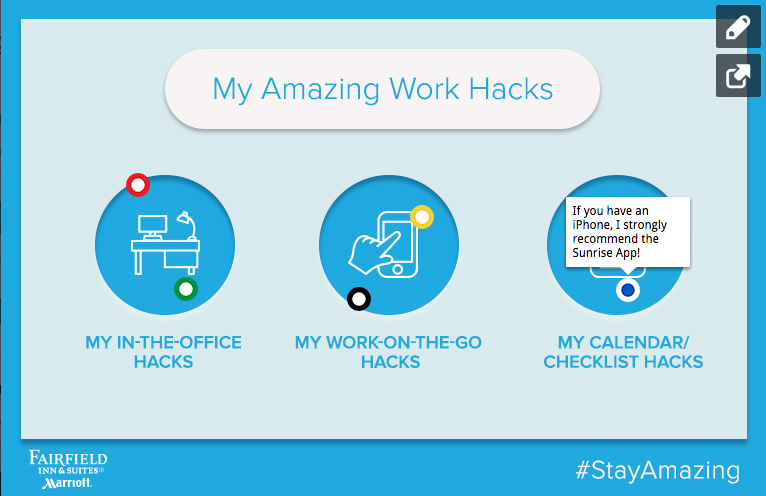 ThingLink, in partnership with Fairfield Inn & Suites, is pleased to announce the launch of Corporate Challenges, where users will have the opportunity to get creative for their favorite brands!
Visit the Fairfield Inn & Suites Challenge page and annotate any (or all!) of their four #StayAmazing storyboards with your "life hacks" for a chance to win a $450 gift card!
Interested in hosting your own Corporate Challenge? Contact us.