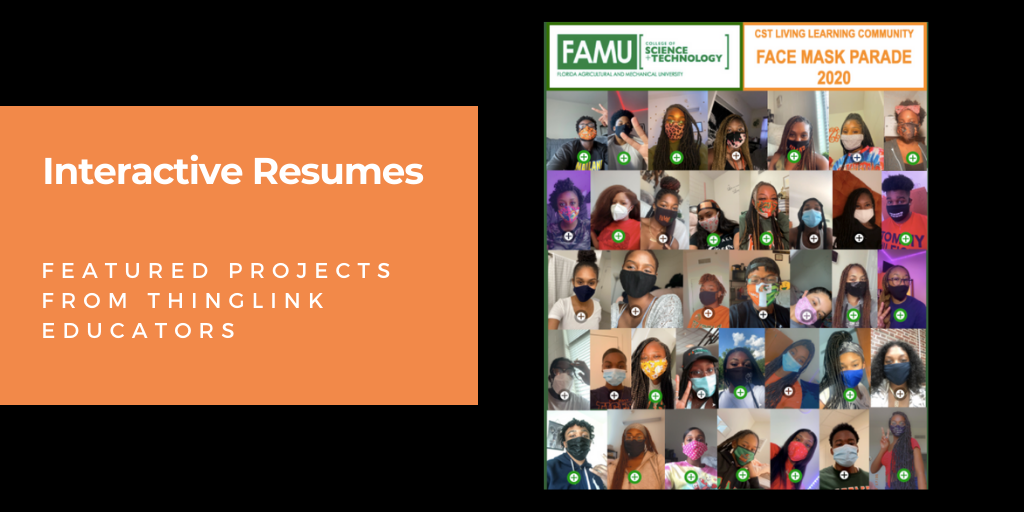 An historic institution looks to the future
Florida A&M University in Tallahassee FL was founded in 1887, and is the highest-ranked of the public HBCUs (Historically Black Colleges and Universities) in the United States. They have been using ThingLink in a variety of ways for the past few years, alongside learning and digital media consultant LMichelle Salvant.
A true EdTech innovator and futurist, LMichelle has long been a proponent of using visual technology to enable young people to best showcase their skills and learning. A ThingLinker herself since 2017, she had initially introduced the platform to FAMU as a platform for virtual tours. More recently she has shown students how they could create their own digital, interactive and immersive multi-media resumes using ThingLink.